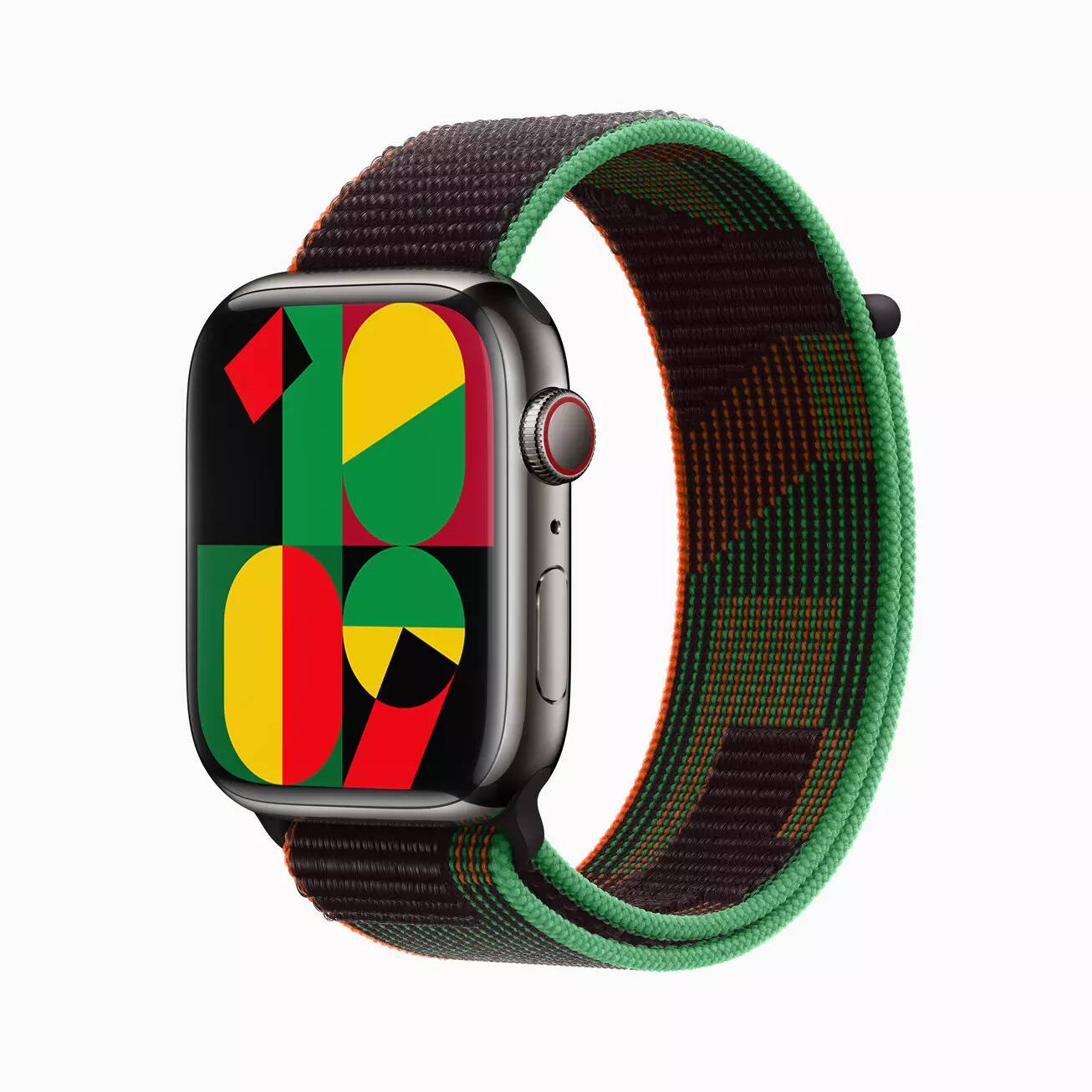 Almost every year, Apple Black History Month with exclusive content and curated launches celebrating Black culture and community. This year as well the company is doing the same and has a special-edition Apple Watch Black Unity Sport Loop, alongside a new matching watch face and iPhone wallpaper.

New Sport Loop band and watch face
Apple's new Black Unity Sport Loop features the word "Unity" woven abstractly into the band using red, green, and black yarns that pay homage to the Pan-African flag.
The new Unity Mosaic watch face incorporates geometric shapes in green, black, red, and yellow, and as the minutes change, each number uses pieces of other numbers to morph into new forms.
Further, there's also a new Unity wallpaper for iPhones.
Apple Watch users can buy the Black Unity Sport Loop from Apple's online store. The Black Unity Sport Loop is available in 41mm and 45mm sizes, and is compatible with Apple Watch SE, Apple Watch Series 4 or newer, and Apple Watch Ultra (45mm band only). The Black Unity Sport Loop is priced at Rs 4,500.
Meanwhile, the Unity 2023 watch face will be available next week, and requires Apple Watch Series 4 or later running watchOS 9.3, and iPhone 8 or later and iPhone SE (2nd generation) or later running iOS 16.3.
The new Unity iPhone wallpaper for the Lock Screen will also be available next week and requires iPhone 8 or later running iOS 16.3.
On the App Store, Apple will spotlight apps and games forging creative solutions for Black communities in areas such as music, banking, and gaming. The App Store will also celebrate 50 years of hip-hop culture by spotlighting numerous apps that allow users to listen, watch, and learn the significance of this creative movement in both the past and present.