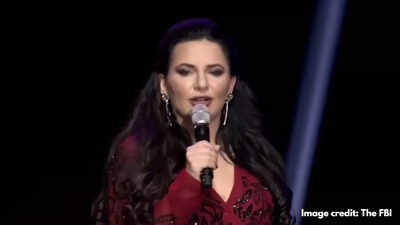 The Federal Bureau of Investigation (FBI) has put Ruja Ignatova, also known as the "missing cryptoqueen", in its top 10 most wanted list. She is wanted for allegedly running a cryptocurrency scam called OneCoin and defrauding more than $4 billion from investors around the world.
Ruja Ignatova hails from Bulgaria. She disappeared in 2017. She founded a company called OneCoin Ltd. that marketed "OneCoin", a "self-described" cryptocurrency.
As per an FBI website post: "Ignatova was the founder of OneCoin Ltd., a Bulgaria-based company that marketed a purported cryptocurrency. In order to execute the scheme, Ignatova allegedly made false statements and representations to individuals in order to solicit investments in OneCoin. She allegedly instructed victims to transmit investment funds to OneCoin accounts in order to purchase OneCoin packages, causing victims to send wire transfers representing these investments. Throughout the scheme, OneCoin is believed to have defrauded victims out of more than $4 billion."
She's charged with "one count each of Conspiracy to Commit Wire Fraud: Wire Fraud; Conspiracy to Commit Money Laundering: Conspiracy to Commit Securities Fraud, and Securities Fraud."
Ruja Ignatova is believed to be in her 40s. The FBI has offered a reward of up to $100,000 for any information leading to her arrest. As per the FBI, she is "believed to travel with armed guards and/or associates" and "may have had plastic surgery or otherwise altered her appearance". The federal agency also added that she may travel on a German passport to the United Arab Emirates, Bulgaria, Germany, Russia, Greece and/or Eastern Europe
The agency has requested people to contact the local FBI office or the nearest American Embassy or Consulate in case they have any information on her.
FOLLOW US ON SOCIAL MEDIA
FacebookTwitterInstagramKOO APPYOUTUBE