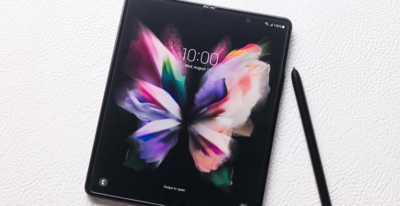 Earlier this year, Google started testing split keyboard layout in the Gboard app with a select batch of users. Now, Google is onboarding more users for beta testing, especially Samsung Galaxy Z series foldable smartphone users. The split keyboard feature is rolling out with the Gboard beta version marked 11.9.04 but it seems to be not available for everyone.
Several users running the Gboard version 11.9.04 have reportedly not received the split keyboard feature which means that Google is still testing the feature, and it might be available to a wider audience after a while only. If you want to try out the feature on your foldable, then you need to enrol in the beta programme first and wait till an update drops.
A split keyboard is not some unique feature missing out from Samsung's foldable smartphones. Samsung's stock keyboard app offers a split keyboard already Gboard over other apps and the introduction of the split keyboard would make typing experience better for them.
Users would be able to change to the split keyboard layout by pressing a button in the Gboard's toolbar, and upon that the keyboard would be split into two halves accommodating the two halves of the screen. Further, the button in the toolbar would be replaced with another button which would reverse the layout to normal.
There is no official word on when the split keyboard feature will be available for everyone. But we can expect Google to release the feature for foldable smartphone users in the coming months.
FOLLOW US ON SOCIAL MEDIA
FacebookTwitterInstagramKOO APPYOUTUBE