President of Ain Shams University Mahmoud al-Matini and the Dean of the Faculty of Computers and Information at the university, Najwa Badr, witnessed on Tuesday the test run of Shams, the university's first robot nurse.
Students from the university's Faculty of Computers and Information built Shams in an effort to serve Egypt's healthcare sector.
The idea for the robot stemmed from circumstances brought upon by the coronavirus pandemic, including the need to follow preventive measures.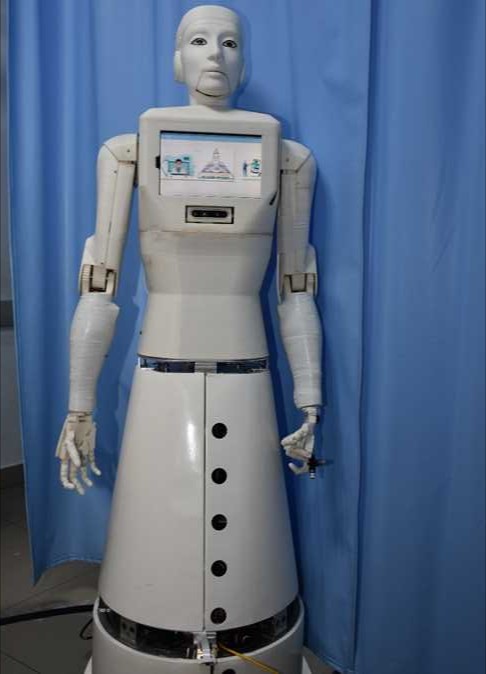 Matini said that the university strongly supported the project from all sides and hopes that Shams can be adopted on a wide scale.
In building the robot, close communication took place between the Faculty of Computers and Information, the Faculty of Medicine, and the Faculty of Nursing.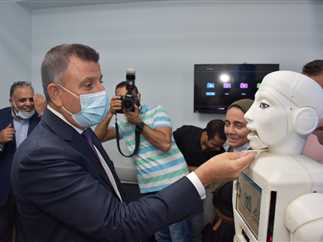 According to Badr, Shams speaks Arabic and can recognize faces, whether belonging to patients or doctors.
It also knows its way around the hospital, can sterilize patients rooms, and has the ability to upload health patent health information into the hospital's system.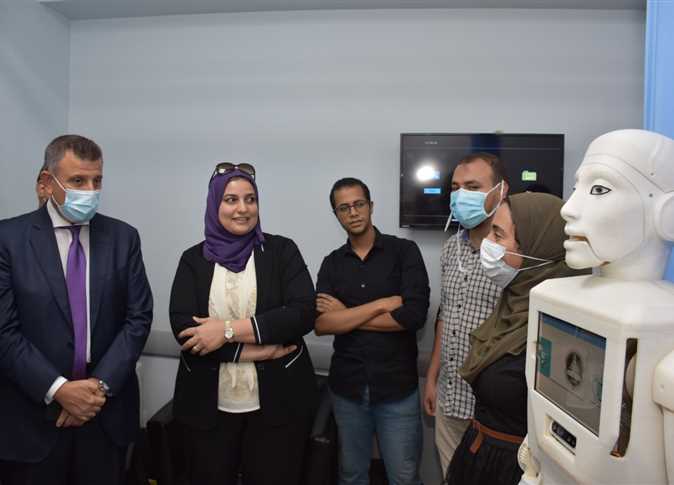 Additionally, Shams can take and deliver lab samples and deliver drugs to patients, as well as facilitate tele-health appointments between patients and doctors.
Edited translation from Al-Masry Al-Youm