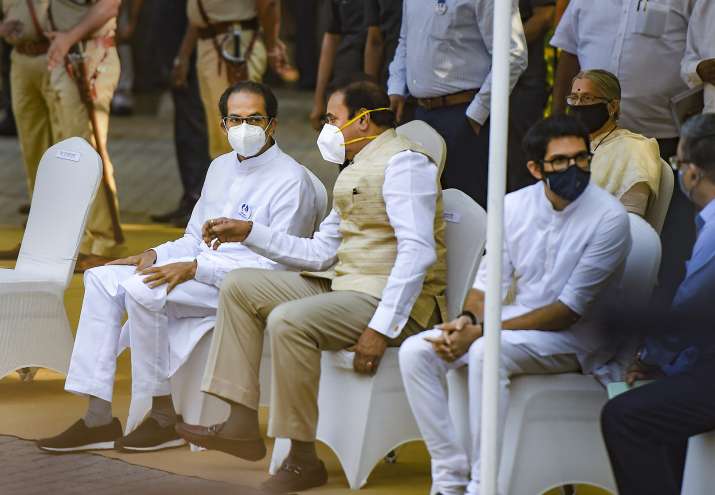 National Congress Party (NCP) leader Dilip Walse Patil on Monday replaced Anil Deshmukh as the new home minister of Maharashtra. Deshmukh resigned on Monday from his post, hours after the Bombay High Court ordered a CBI probe into corruption charges leveled against him by former

Mumbai police commissioner Param Bir Singh. 
Singh, in his plea filed on March 25, sought a CBI probe against Deshmukh who, he claimed, had asked police officers, including suspended cop Sachin Waze, to extort Rs 100 crore from bars and restaurants. Deshmukh has denied any wrongdoing.
A bench of Chief Justice Dipankar Datta and Justice G S Kulkarni on Monday said this was an "extraordinary" and "unprecedented" case that warranted an independent inquiry. In its 52-page judgement, the bench said Singh's allegations against Deshmukh had put at stake the citizen's faith in the state police.
The court said "such allegations, made by a serving police officer, against the state home minister could not be left unattended, and were required to be probed into, if prima facie, they made a case of a cognisable offence".
The court said a probe by an independent agency was necessary in the present case, to "instill public confidence and safeguard the Fundamental Rights of the citizens". 
A six-time member of the Maharashtra Legislative Assembly, Patil is currently serving as minister of excise and labor department in the Uddhav Thackeray cabinet. However, his portfolio has now been assigned to Rural Development Minister Hassan Mushrif while Deputy Chief Minister Ajit Pawar will look after the Excise department.
Previously, Patil headed the Ministry of Finance and Planning, Energy Ministry, Higher and Technical Education Ministry, and Medical Education Ministry, all as a Cabinet Minister from 1999 to 2009. He is known to be a close associate of party president Sharad Pawar. Patil had started his political career as a PA to Pawar.
READ MORE: Maharashtra Home Minister Anil Deskhmukh resigns on 'moral grounds' amid extortion racket row